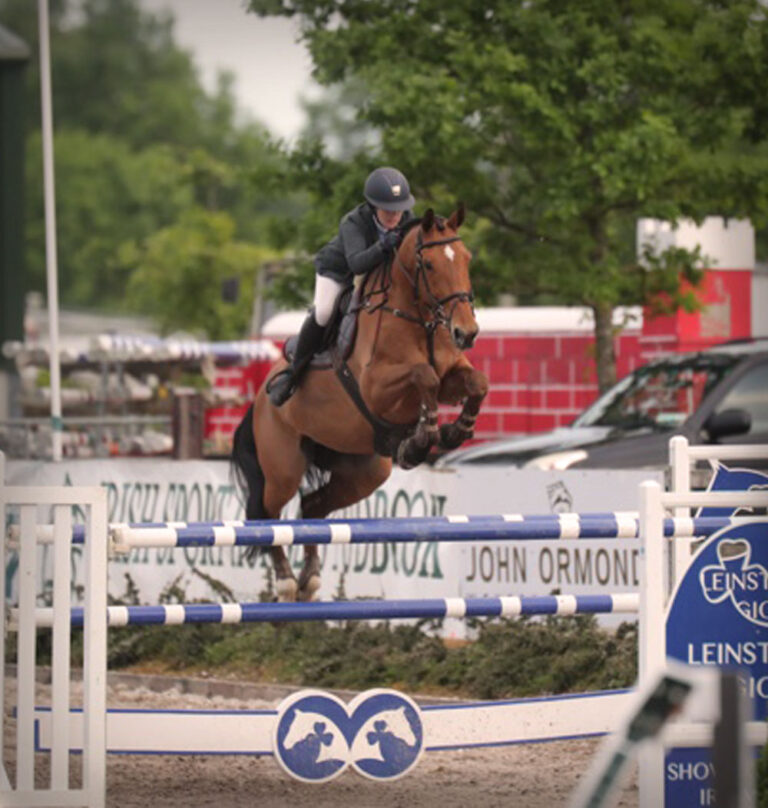 Hyde Equine operates a unique, friendly & personal service with competition training & livery yard, near Glanmire, Co. Cork. Hyde Equine is a quiet haven on the edge of Cork City.
Enthusiastic coaching & management are essential to achieve success in any sport. Coupled with our dedication & individual interest in every client helps every rider fulfil their potential. We are very proud of our genuine team spirit & positive approach which is the ethos of this yard.&
"Coaching is a profession of love…You cannot coach people unless you love them" -Eddie Robinson
Show Jumps
Dressage Arena
Cross Country Schooling
Off Road Hacking
Horse Walker
Hot Water Wash Bay
Grooming Bays
Solarium
CCTV – People on site 24 hours
40 Acres of Grazing
Tearoom
Lorry / Trailer Parking
Individual Turnout
Holding Service for Farrier, Vet etc.
Routine Worming & Vaccination
Regular Visiting Chiropractors
Regular Visiting Massage Therapists
John T. Hyde
Veterinary Clinic on site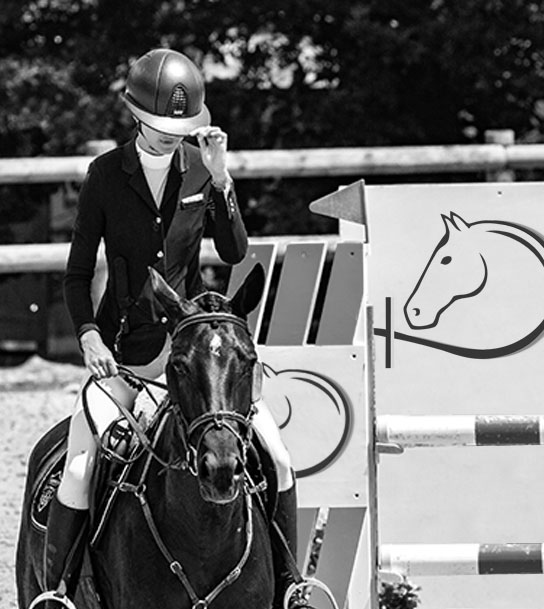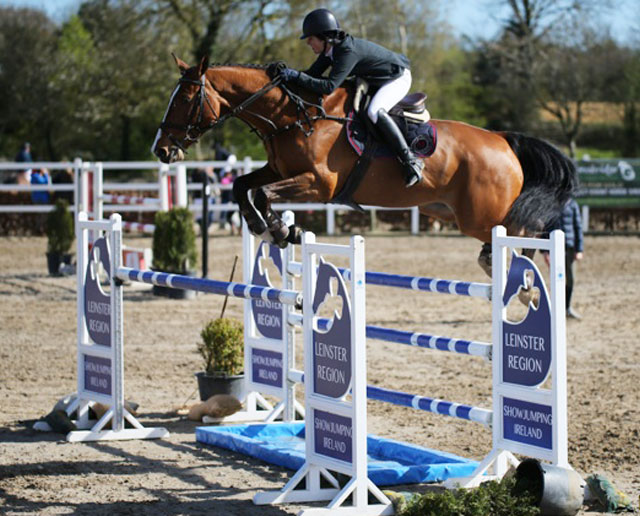 Show Jumping
Most weekends clients from Hyde Equine travel to shows around the country. Cathal Lynch is at most events to assist with warm-up & course walks.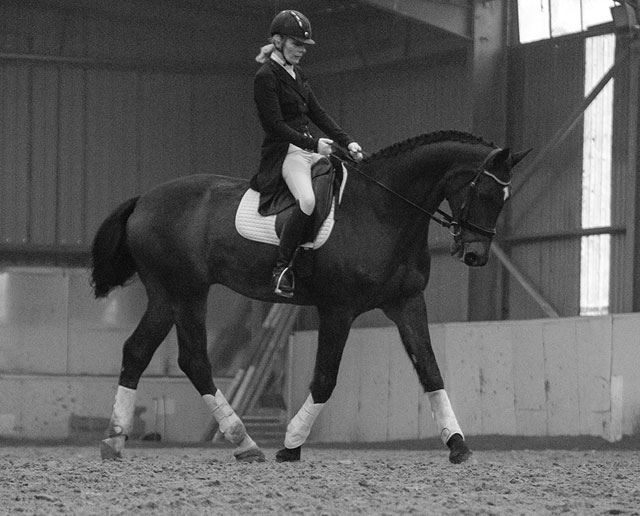 Dressage
Bernie Newham is resident on-site & trains clients in Dressage and flatwork.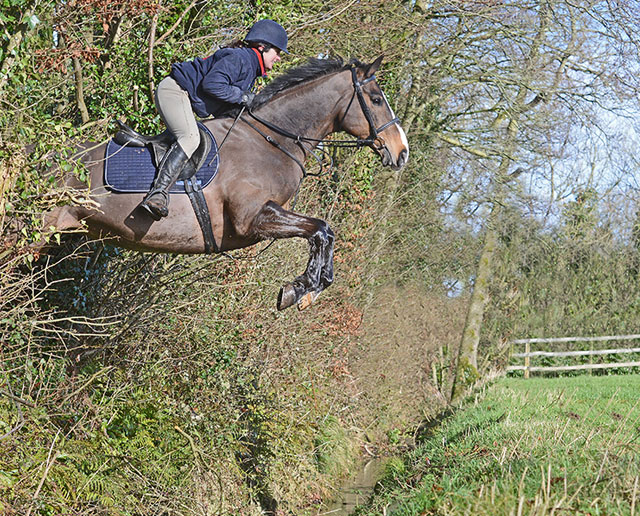 Cross Country
Corinne along with her father John hunt regularly in the winter & enjoy hunter trails in spring and autumn. Cathal & Corinne are available for Cross Country training & travel to off-site clinics.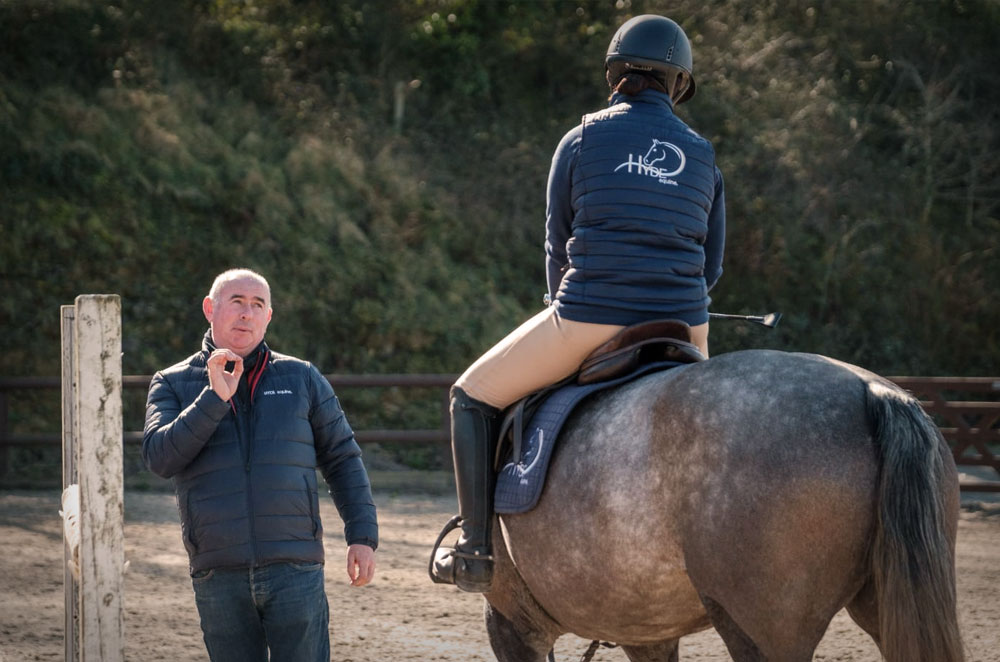 In 2020 Cathal Lynch took over as the main trainer at Hyde Equine and has proven to be very popular & successful.
Having spent many years giving training at top yards in America & Europe, he has returned home to Cork. Cathal takes enormous pride in overseeing progression of horse & rider combinations up through the ranks. He travels with clients to shows & assists with course walks & warm-ups. He can be contacted on 085 767 3891.
Leisure riders make up a huge part of Hyde Equine. Many of our riders get great pleasure out of enjoying their horse in a non-competitive environment. The range of activities we organise including beach rides, treks, farm rides & fun social occasions.
All levels of riders are very welcome.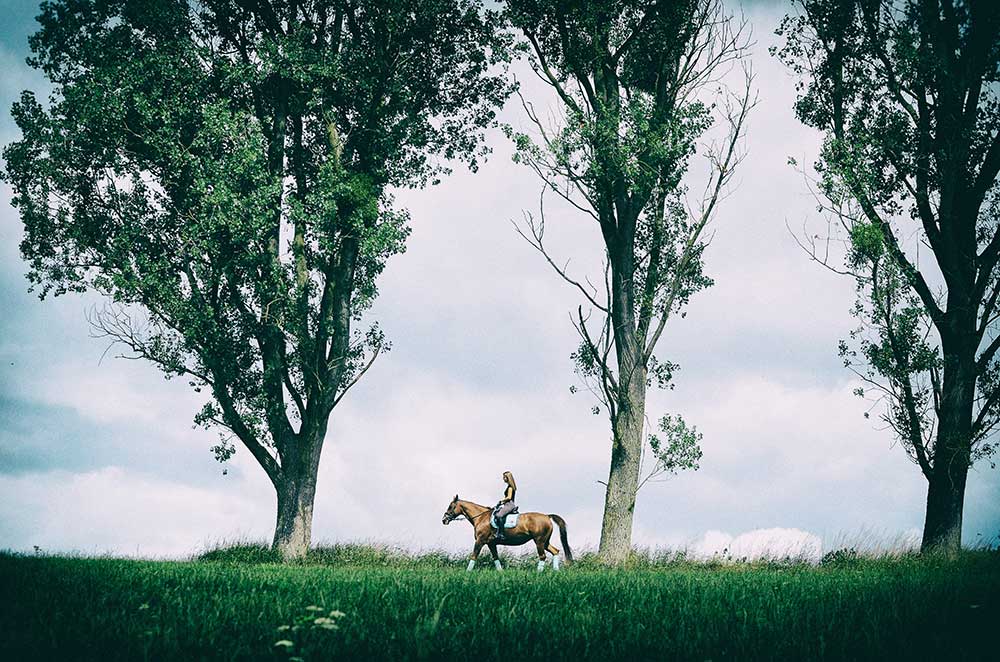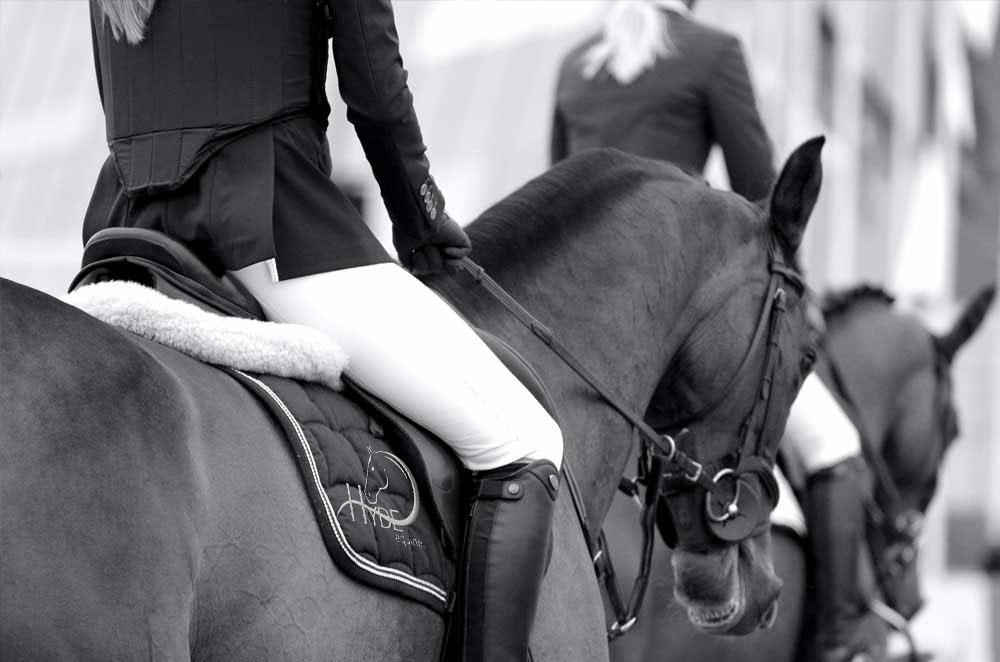 The right partnership is key to the enjoyment and success of your sport. With extensive resources and contacts we research thoroughly and discreetly on your behalf.
We can help you find your perfect match.
"There is no happiness except in the realisation that we have accomplished something"
– Henry Ford
Corinne Hyde (BHSII) | 087 782 8172
Cathal Lynch | 085 767 3891
Jean Gill | 087 240 9998